Brick, Block, and Stone Restoration Services
View a List of Our Providers, Affiliates, and other Resources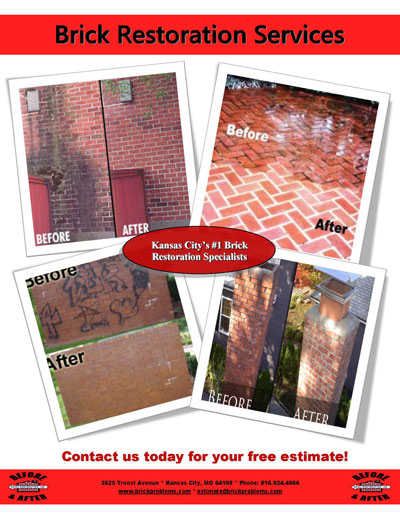 Brown Brothers Masonry can repair, restore or rectify all your masonry problems.
We are unique to the Kansas City area with our ability to bring commercial masonry experience to residential customers; as well as offer commercial customers top proficiency. Our team of certified brick experts will evaluate your project and determine the best solution to your brick problems. The comprehensive bid process that is provided includes a break-down of how and why we reached your specific masonry solution.
What does Brown Brothers Masonry guarantee?
Expert masonry workers
Set up and clean up included in our bids
Extensive references
Ability to handle any size project
Customer satisfaction
How do you know if your home or building needs masonry repair?
Visible cracks
Missing mortar between bricks (visible as darker spots)
Discolored areas
Bowing walls
Leaning walls
Sagging walls
Bricks on the sidewalk